ABOUT PURE HAZE
Pure Haze is all about great rock and indie music. Pure Haze started in the summer of 2017 by a like minded group of people who love guitar based music, there was no doubt about it, a band had to be born. You can see Pure Haze publicity and past gigs photos here.
The vision of Pure Haze is to play firstly songs that we enjoy playing. We feel if we love the music we can project that and hope others will enjoy too.
Our set list is a combination of mainly 60s 70s and 90s classic guitar based songs. Sometimes played close to the originals and sometimes its just the way we play it.
We hope to see you at one of our shows soon.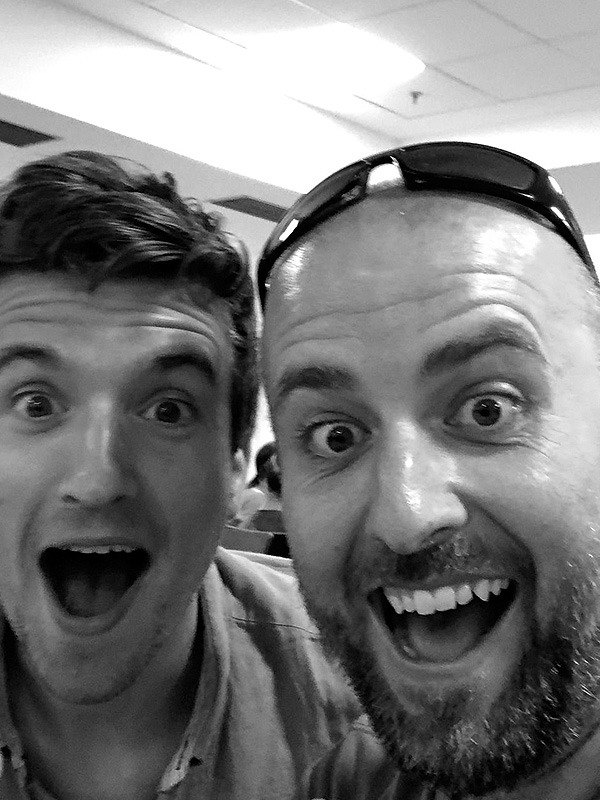 The Singer
Alistair Darby
Al has been rocking out since the young age of 15 (21 years ago… whaaaaaa?!) but playing music since 6. Initially performing as lead singer and rhythm guitarist in various Warwickshire based bands through school, he won several battle of the bands contests.
During university, he performed in London with five piece band as lead guitarist and backing vocals, then went on and recorded both solo music and collaborations with friends and family.
After a 12 year hiatus off stage, and a decade working on movies (including Oscar winners "Inception," and "Ex Machina,") Al decided to return to his roots as lead singer, with his main inspirations being bands such as Foo Fighters, Radiohead, Black Sabbath, Rush, Queen, and composer John Williams. He loves many music genres including rock, classical, folk, dance, and choral, but he also finds food a great source of inspiration and can regularly be found with cake or cheese in hand.
(Fun Fact: In 1998, Al performed in a battle of the bands at Aylesford School which was Judged by Sabbath Guitarist, Tony Iommi.)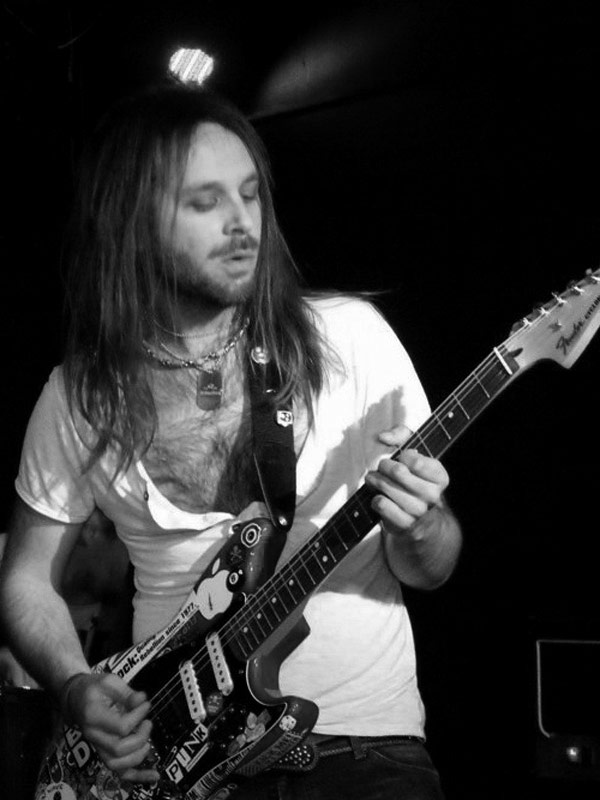 The Guitarist
Dean Butler
Dean is into the hippie scene and loves psychodelic rock from Edgar Broughton Band through to the Beatles (later stuff). Even during the brit pop of the 90s Dean was living in a different era. Dabbled in a bit of grunge. Into all things Vintage and retro. He has been playing live in bands since the age of 15. First in an indie band then next whilst in early 20s metal and then later on grungy pop. All original material but always wanted to play covers of his favourite songs from across the era's. In spare time likes going out in his 1973 VW campervan with his family and likes going to festivals.
The BASS PLAYER
MARIO ippolito
Mario has fallen in love with bass since his teenage, and since then he hasn't stopped playing his favourite instrument.
His eclectic musical tastes range from all-time classics (Led Zeppelin, Pink Floyd and classic 70's Prog-Rock), to Blues and Jazz (Muddy Waters, Thelonious Monk and Jaco Pastorius).
The DRUMMER
DAVID GARDINER
David has played all over the world on his travels. His drum hero is John Bonham and he is a massive fan of Led Zeppelin. David's musical taste covers a lot of different styles including Alice in Chains, Stone Temple Pilots and Chris Cornell's vocals. He likes to watch rugby and drink beer and head home to Scotland whenever he can.
Listen to some tracks
Some tracks recorded at various shows…